More than 60% of website traffic starts with a search engine query. Pay-Per-Click (PPC) puts your brand at the top of search results for queries relevant to your brand and audience. This valuable advertising can provide an immediate source of targeted traffic to your website, driving conversions and contributing to revenue growth.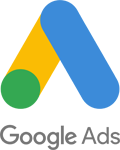 Why do you need Google Search Ads?
92% of buyers report that they use the internet to search businesses before making a purchase decision, and 81% of customers do the same. That means the majority of current customers probably found you through a Google search, and the majority of your potential customers will too, so why not put your ads above your competitors?
Google search ads gets your company's information in front of these searchers and at the top of the search engine results. The top 3 ad spots above the organic search results have historically received 41% of the clicks made after a user performs a search.
Google search ads are all about keywords. You need to know what your customers are searching for when looking for your product or service. Different keywords have different prices per click depending on their industry, competitiveness, and popularity on Google's search engine queries.
Google AdWords represents 41% of the world's $225 billion per year in digital ad spend.
Adwords works faster than SEO
Increase brand awareness
Reach more customers through their Gmail Inbox
Reconnect with visitors of your website
Measure your performance consistently
Explore more using your ads
Tackle your competition better
Our Google Ads / PPC Management Services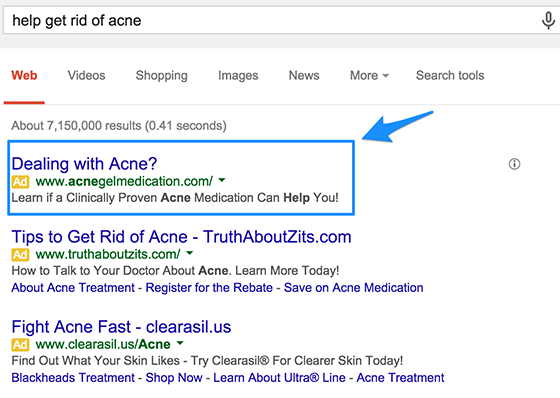 Google Search Network is used to place ads on the search engine results pages (SERP). When your audience searches for businesses like yours, your ads will appear to direct traffic to your website.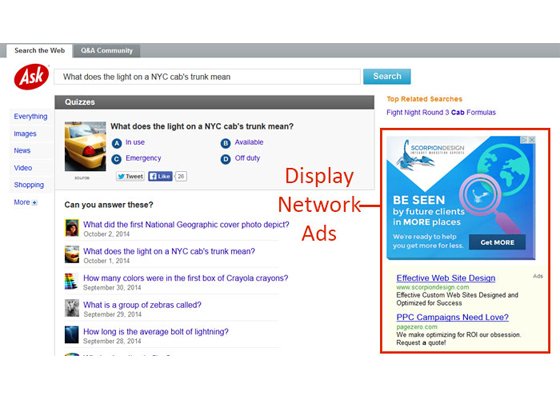 Google Search Adverting & Remarketing ads are banner ads used to stay in front of your recent website visitors to increase conversions. The more times people see your brand, the more likely they are to buy.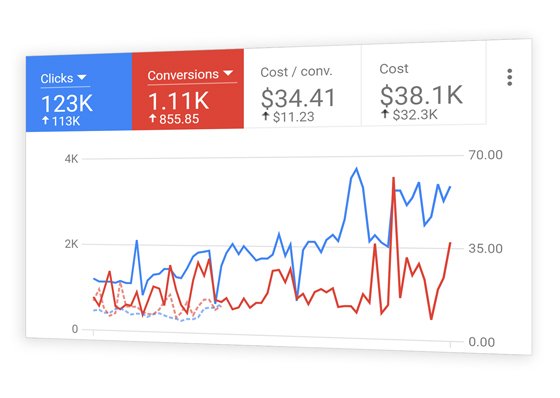 Our PPC Management services help you acquire new customers fast. We save your cost and time. Our management services will keep your advertising on its highest level of Return of your investment.
Are you ready to start a trail?
Are you ready to start a trail?
The Power of Google PPC Advertising
What are PPC and Google Adwords?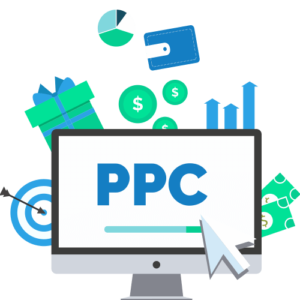 Google Adwords is Google's advertising platform for its search engine. So these are simply ads which are shown in Google's search results.
When someone searches on Google, the top 3 results displayed are typically ads, followed by "natural" search results.
For local business searches, local search results, with a map showing where the top 10 businesses are, are usually shown above wider natural search results.
Ads are also shown on the right of the search results.
Pay Per Click refers to the charging system; advertisers pay when viewers "click" on an Ad, at a pre-agreed rate, which could be anything from 1 pence to £100 per click. Advertisers effectively "bid" for the advertising space, based on keywords – ie search phrases. The specific rate paid will depends on how competitive the keyword is.
Google also runs a separate advertising system, which is called Google Adsense and which allows banner ads to be displayed across its network of approved websites.
What's Special About PPC?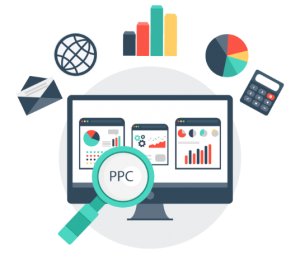 Of-course Google is the biggest search engine in the world and particularly in the UK – by miles. But that's not the real reason why Google's PPC Advertising is so powerful.
The key is the nature of advertising in a search engine setting: Your ads are shown to people who are specifically looking for exactly your services and products.
This immediately changes the relationship with the prospects who respond to your ad, compared with say Facebook ads, or traditional advertising in newspapers and magazines etc. In these cases, you are trying to attract people's attention – which is primarily focused elsewhere.
With Google PPC, the prospect is searching for you. They are specifically looking either to buy or at least to find out more. So you are half way there before you start; it's a much easier to start a "conversation" and build a valuable, long term, relationship.
Before Google PPC ads came along, not so long ago, this was virtually unheard of in marketing, outside Yellow Pages. It's obviously the perfect opportunity to get your business in front of exactly the right audience, at the right moment.
Clearly, it means that these prospects are more likely to buy or to sign up for information on your website, opening the opportunity for Permission Marketing – so conversion rates are much higher than traditional ad response rates.
What is particularly interesting is that research consistently shows that most searchers on Google do not even realize that some of the results displayed are ads.
Pay Per Click – Paying for Results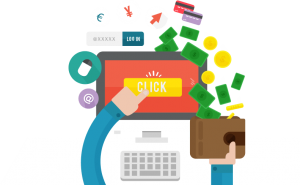 With PPC, you only pay when someone clicks on your ad.
Today, it's easy to forget how significant it is to be paying only for clicks ie only for people interested enough in your Ad to take action and click on it. You do not pay for all the other people who may see it, but are not interested in looking further.
Most advertising obviously works on the basis that you pay to have it appear in front of people regardless of whether they are actually interested and regardless of whether they respond. Which is an expensive way to find out that they aren't.
This means that you can discover very quickly if your campaign will be successful or not; probably within a couple of days. If you are not getting the response you hoped for, you can cut the campaign immediately, without wasting more resources on it.
So if you haven't chosen the right keywords, perhaps and so aren't getting to the people who are truly interested in what you are offering – you will find out very quickly, before you invest large amounts.
So this is extremely low risk advertising (providing you convert effectively), compared with paying for an advertising campaign, possibly over several months, with significant costs and no guarantee of results – and no refunds if your response is poor.
Local Advertising
Better targeting & keeping costs down
With Google Adwords you can choose to advertise locally ie for your ads only to show up to people within a certain area. This is done by tracking computer IP addresses and mobile phones.
Obviously this is particularly powerful for smaller local businesses, as the cost is much lower and there is no waste due to people outside your area clicking on ads.
When Google first launched, ads were shown right across the UK, but now you can target a specific town or city. Even if your business is national, or even global, you may well still want to use local advertising to focus your budget according to your target demographic; most businesses have some geographic bias in their customer profile.  
Getting Great Results
These are the keys to successful PPC advertising with Google Adwords:
Correct selection of keywords
Excellent ad, relevant and with great copy
Getting your Ad positioned correctly – this is based on a secret algorithm, which includes your "quality score" and your bid price
Effective conversion on your website – this is about a well designed landing or sales page, probably with video and compelling copy, with an irresistible offer
Test and measure – repeatedly
If you are new to Google Adwords, we do recommend you try it, as it is the most consistent way to source good leads, if you get good at it – but just make sure you learn how to do it well. It's well worth the investment of your time, as it will bring you consistent, ongoing prospects and customers.
Digital Marketing Methodology
Understanding your needs & objectives
First of all we understand your business objectives and results you need against your marketing efforts and needs. We understand the processes of your business, work flow, products or services etc, your company and existing procedures.
Research & Analysis on current business model, understanding business problems, gaps and your concerns about improvements.
Identifying Target Market, audience
Creating Marketing Strategy for you, Identifying Digital Channel, Budgets etc
Creating Digital Contents. It might be Audio, Video, Text, Graphics etc
Designing ads, creating campaigns, launching & executing campaigns, monitoring, evaluating, assessment and reporting the outcomes of Campaigns.
Indicating Success or Failure reasons and factors.
Frequently Asked Questions
Let's take an initiative
we are ready to serve you
NEED HELP? CALL OUR SUPPORT 24/7 AT (+92) 321-550-8811